Welcome to Evolution Automotive
If you're looking for auto repair in Bend, OR, you've found us. Here at Evolution Automotive we work hard to earn your trust and loyalty. We know how important it is to find a car service you can rely on, so your satisfaction is our top priority each and every day.
Here at Evolution Automotive we understand what makes customer service truly outstanding. You will feel the difference exceptional customer care makes when you work with us. We know auto repair in Bend offers you lots of choices, and we aim to provide the kind of caring customer service that will bring you back. We strive to build quality relationships with all of our customers and to provide them with dependable and honest auto repair and service.
Our professional automotive service offers you years of combined expertise from our well-trained technicians. We treat our auto repair professionals well because we value their skill and can-do attitude. We know our team sets us apart, saving you time and money, not to mention worry. When it comes to auto repair in central Oregon, we are totally confident that Evolution Automotive is the best option!
Mon-Thu: 7:30am-5:30pm
Fri-Sun: Closed
Affiliates &
Certifications








About Evolution Automotive
Since 1962, Evolution Automotive (previously Transfix Automotive) has been there for the people of central Oregon. We love what we do, and that basic fact fuels our business. We are dedicated to our customers, and that's why they stick with us—the best auto repair Bend has to offer.
Our family of technicians and service staff sees their work here at Evolution Automotive as more than a job. It's their vocation and livelihood. Each member of our team is invested in your satisfaction.
Evolution Automotive was founded on the basic idea that everyone deserves respect. It is our mission to treat each person that comes through our door with dignity and sensitivity. We believe this attention to detail has paid off by providing us with our loyal, friendly family of customers. That's what makes Evolution Automotive the best car service in Bend!
Are you ready to experience the best Bend car service available? Please give us a call for scheduling options.
The Absolute Best Car Service in Central Oregon
What sets Evolution Automotive apart from all of the others in Bend, OR?
Trust: When it comes to auto repair in Bend, OR, it's all about earning loyalty and trust by doing our very best every day. We are determined to earn and keep your trust.
Talent: At Evolution Automotive, you can rest easy knowing that our highly-skilled, experienced auto service professionals are handling your car. Our technicians bring years of experience, skill, and education to the Bend auto repair table.
Time: We take the time we need to provide you with top quality car service, and we take the time to talk to you about what that means. We listen to you so we understand your needs and goals for your auto repair.
Recently Serviced Vehicles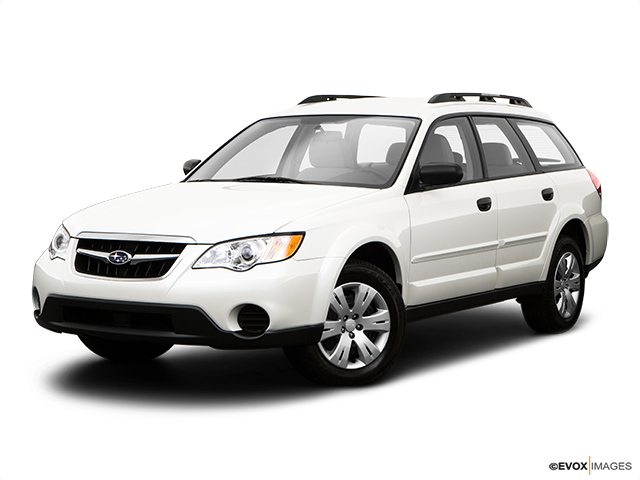 Services Performed
TECHNICIAN – Test drove vehicle, inspected operation & found; 2 noises. #1 at start up could hear starter rattling / L3 and then it goes away. Previous recommendation to replace starter when replacing the transmission assembly. #2 When driving at high rpms can hear an internal engine knocking type noise / L2-L3. This noise indicates internal engine wear. Recommend starting with adding thicker engine oil (15W40) & oil stabilizer additive during oil services. Note: Oil change is not a fix to this issue. Recommend replacing engine assembly replacement to fix noise or when due. ***Possible Safety or further damage possible***. – Scanned computer control modules & found; No related codes.
TECHNICIAN INSPECTED AND FOUND: – LOF sticker shows next oil service is/was due at 139,378 miles. – Engine oil level & condition; Full. Clean / L1. – Front brake pads at approximately; 10mm. – Rear brake pads at approximately; 8mm. – Check engine light on. Air bag light, traction control light also on. Scanned computer control module and found code; **C0071 for steering angle sensor power supply malfunction. The steering angle sensor code can set off multiple lights, such as check engine light, traction control, and air bag light. Recommends taking to dealer or body shop for further diagnostic. ***Possible Safety Concern*** – Engine oil leaking at front right cam seals / L2-L3. Recommend replacing seals. – Verfied transmission fluid leaking at transmission assembly case halves / L3. Recommend moving forward with replacing transmission assembly under warranty as planned. – Battery appears worn/old. No sticker with date. Battery may need to be replaced soon. – Starter making rattling noise at start up / L3. Recommend replacing starter assembly. Recommend replacing with transmission repairs as there is cross over labor. – Engine making knocking noise with high rpms. Recommend starting with changing to using a thicker engine oil with oil services. See diagnostic details. – Right front cv axle boot cracked / L3. Recommend replacing right front cv axle assembly. Recommend performing with transmission repairs as cross over labor applies. ***Possible safety concern*** – Right and left side bushings on the control arms are cracking / L3. Recommend replacing control arm/ball joint assembly and sending out for necessary alignment. – Clutch slave cylinder found to be leaking fluid / L3 during repairs. Recommend replacing clutch slave cylinder under warranty. – Washer squirter not functioning. Recommend diagnostic time related to this issue. – TPMS light on for all 4 wheel sensors. Suspect wheels do not have speed sensors installed. Recommend consulting with tire shop.
CUSTOMER STATES THEY WOULD LIKE US TO PERFORM REPAIRS/SERVICE AS PREVIOUSLY RECOMMENDED; Replace Transmission Assembly under warranty.
Technician removed piece of exhaust, rear driveline, both front axles, and crossmember to gain access to the transmission. Technician removed and replaced transmission assembly. Filled transmission with fluid. Reassembled all components. Test drove. Verified repair.
With transmission repairs technician removed and replaced clutch slave cylinders. Bled hydraulic system for clutch assembly. Reassembled all components. Test drove. Verified repair.
With transmission repairs. Technician removed and replaced starter assembly. Test drove. Verified repair.
Technician performed oil service: drained engine oil, replaced filter and filled with engine oil. Added lucas oil stabilizer additive. Road tested. Verified service. No leaks.
Stephen L. gave our service a 5 star review on 9/27/2023